Cheatham Lake Maps
Shop Cheatham Lake--Tennessee
Cheatham Lake Maps
On Google's Cheatham Lake Map use controls to scroll, zoom, topography/terrain, charts, satellite, geography etc
TWRA and Corps Of Engineers Cheatham Lake Maps charts below
Click the links for close ups of TWRA boat ramps
*see also: Cumberland River Maps
Map courtesy of TWRA Region 2
Click Links for access maps below for close up map
Bluff Creek (1)
Cheatham Dam Campground (2)
Cheatham Dam Ramp (3)
Dozier's Boat Dock (4)
Johnson Creek (5)
Lock Two Park (6)
Neely's Bend (7)
Old Hickory Dam Boat Ramp (8)
Old Hickory Dam Parking Lot (9)
Riverbluff (10)
Riverview Marina (11)
Shelby Park (12)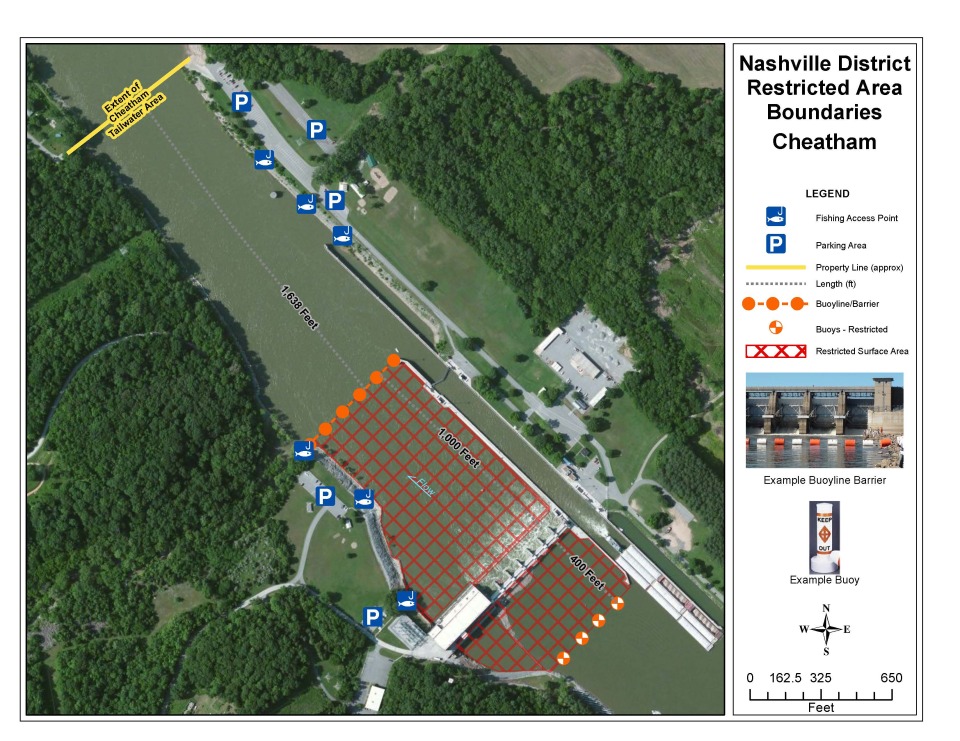 Map courtesy of the Nashville District of the Corps of Engineers. High res ((3300 ? 2550) link here: ChL COE
Restricted area below Cheatham Dam NOT IMPLEMENTED due to well organized public pressure:
link to "Freedom to Fish Act" here
Map Corps of Engineers Safety Zone, Lake Barkley Dam. New as of 12/14/12
Water restriction tailwater safety zone below and above Lake Barkley Dam
Link to US Army Corps Of Engineers Nashville District Cumberland River Charts
Sample Corps map chart below, this has been down-sized, large PDF's are provided directly from the Corps of Engineers.
Printed versions available, link leads to electronic versions as well.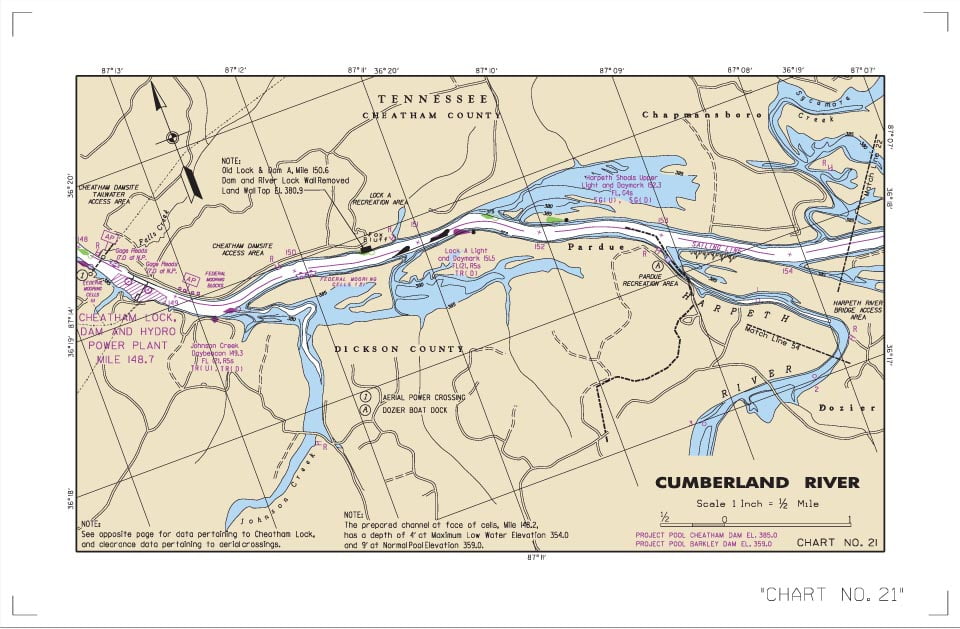 Map Courtesy of TN Department of Environment & Conservation
Info Courtesy of TN Department of Environment & Conservation
Info Courtesy of TN Department of Environment & Conservation
Map Courtesy of TN Department of Environment & Conservation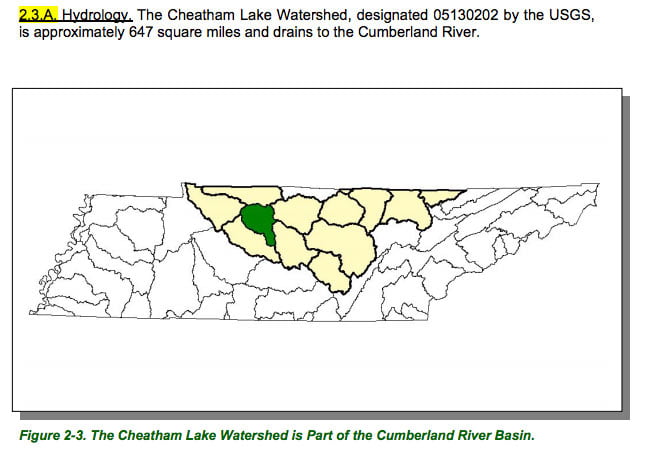 Map Courtesy of TN Department of Environment & Conservation
Map Courtesy of TN Department of Environment & Conservation
Map Courtesy of TN Department of Environment & Conservation
Map Courtesy of TN Department of Environment & Conservation
Map Courtesy of TN Department of Environment & Conservation